Two One Act Plays
Thur 14th - Sat 16th July 2022
Dumb waiter by Harold Pinter
Directed by Will Parrick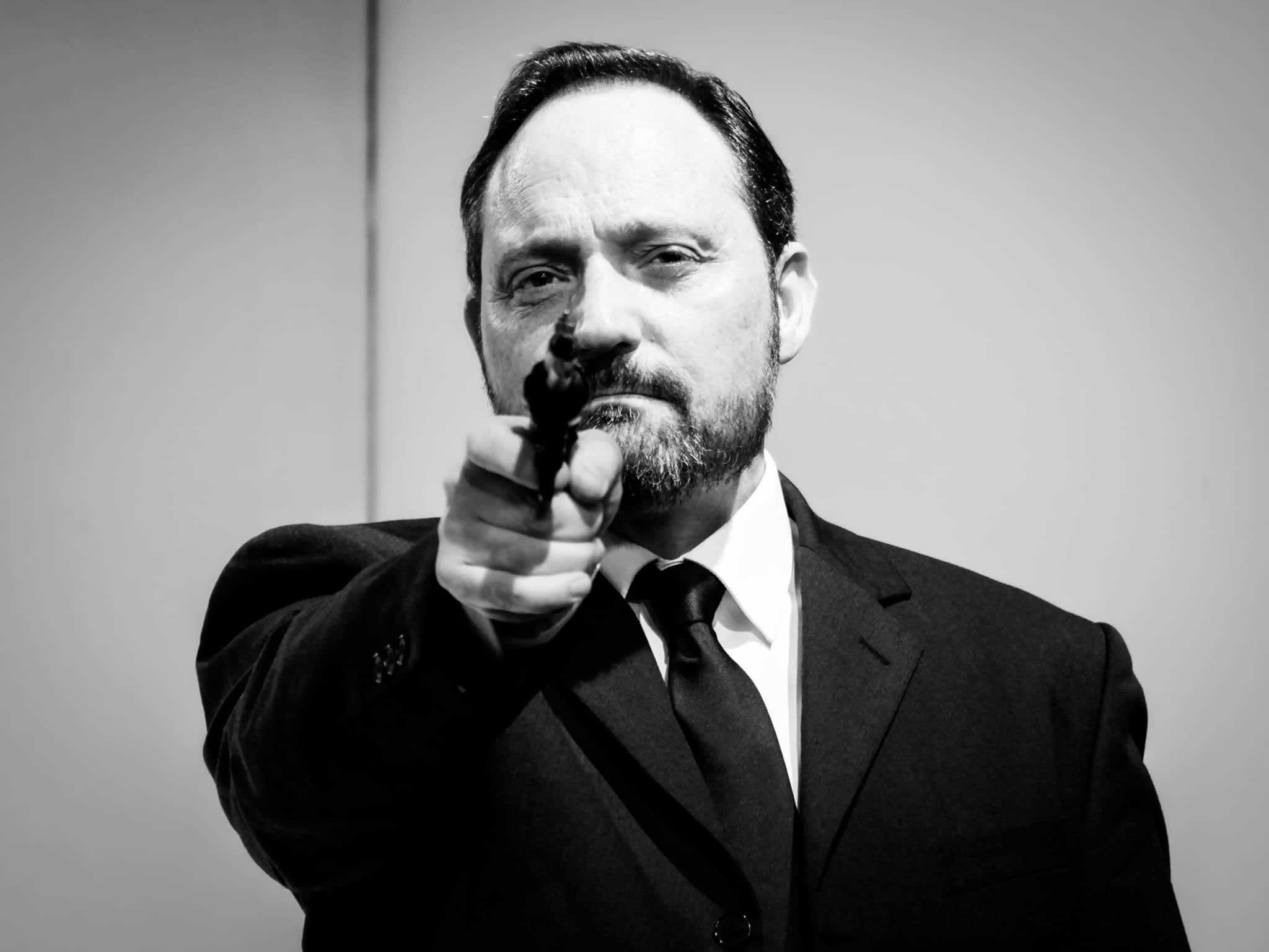 The Dumb Waiter is a 1960 one-act play by British playwright and actor Harold Pinter. A modernist tragicomedy, it tells the story of two hired assassins named Ben and Gus while they wait in a basement room for their target to appear. In their boredom, the hitmen bicker about trivial issues and rehearse the murder.
Lockdown in Little Grimley by David Tristram
Directed by Sarah Wilson
In a time of lockdown,the Chairman Gordon calls an emergency meeting, complete with social distancing, to discuss his idea for their next production when restrictions ease - a touching love story set in a hospital, with all profits destined for the NHS. But based on their previous efforts, will the NHS actually end up worse off?
LOCKDOWN is a new addition to the popular Little Grimley series, which follows the antics of a hapless Amateur Dramatic Society desperate for audiences, and it's a perfect fun-filled romp to kickstart your own society after lockdown.
Box Office
Tickets are now available via the Box Office.
Performance
Performances start at 7.30pm prompt, the bar will be serving refreshments from 7.00pm and during the interval.

The matinee performance starts at 2.30pm, with doors opening at 2pm.
---
2022 Memberships
We are amending our previous newsletter item as published in November last year. Due to the disruption of our activities last year and this, all 2020 paid up members will be able to enjoy the benefit of free membership in 2021 and 2022.
AGM 2022
Thursday 21st July 2022 7.30pm
Members are cordially invited to attend the AGM which will be held at the Theatre on 21st July at 7:30pm. In addition to reports from the Chairman and Treasurer, your Committee for the coming year will be elected.
All members welcome
---
HM Queen Elizabeth IIís Platinum Jubilee Year
1st to the 5th of November
We hope everyone who participated in the Platinum Jubilee celebrations at the beginning of June had an absolutely wonderful time.
We too, at the Manifest, have not forgotten it is 70 years this year since HM Queen Elizabeth ascended to the throne.
To mark this historic occasion in our own very special way we are planning a rather unique 'Jubilee' variety show to be staged from the 1st to the 5th of November with an additional matinee performance on Saturday the 5th. The show will be produced and directed by Kerry King.
In addition to being a celebration of Her Majestyís reign, it will feature musical numbers, including songs from popular shows and sketches that have been highlights of the past 50 years.
Auditions
For those of you who wish to take part, Kerry will be holding auditions at the Theatre on the 25th July and the 27th July at 7:30 pm. Participants must be aged 18 years or above.
---
Manifest Junior and Youth Groups
We have a Junior Group for those aged eight up to the end of school Year 6 and a Youth Group for School Years 7 to 11.
We meet on Thursday Evenings; Juniors from 5:30 to 6:30 and Youths from 6:30 to 7:30. We have three terms a year in line with School years.

For both groups, membership is £5 per year and the fees are £10 per term.
If your child is interested, please contact us at juniors@manifesttheatre.co.uk